150+
SEASONS
ONLINE FOOTBALL MANAGER
We take great pride in welcoming you to ManagerLeague and our 150th season! An online football manager game filled with fun, football, frustration, enjoyment, surprises, hate, love, shock, wins, losses, untrustworthy systems, rubbish referees, terrible gains, good gains, fantastic transfer-deals, not-so-fantastic transfer-deals, friendlies, league-cups, department-cups, Champions League, The Super-Cup, great youngsters, not-so-great youngsters, forum-fun, forum-spam, friendly messages, outright spam, terrible injuries, lawyers wasting money (surprise!), good match-sims and bad match-sims. There is certainly a lot to be experienced in this game, and we are very proud of it! Did you know that we have simulated more than 500.000.000 matches to date?? This isn't like "any other football-manager game", it's different, and some times VERY different. It's fast, action-packed and certainly demanding, sometimes outright annoying. And we wouldn't want it any other way! Nor would you! If you haven't joined yet, do so now, and if you have joined us already, go on in! Good luck!!!
Welcome to ManagerLeague
ManagerLeague is an online Multiplayer football manager game for thousands of players from the whole world. Once in, you take charge of your own team, buy and sell players, train your players to improve in the areas you wish to focus on, send them off on training-camps so that you can focus on upgrading your own stadium.

ManagerLeague is the most action-packed football manager game of them all, with 2 league matches (and training sessions) per weekday, making sure a full season is played in a month. Playing friendlies is vital to help your team gain experience, and you can challenge anyone at anytime.

Join now, and check it out for yourself, it doesn't cost a dime unless you want it to anyway, and you'll be up and playing in a couple of minutes!
ManagerLeague Rules

May 24th 2020, Oslo, Norway
ManagerLeague is an online football manager game.
1: This document defines the relation between the end-user, User, and the content provider Fifth Season AS (FS), for the service named ManagerLeague (ML).
2: FS owns all data stored on their server(s) and may, at any time, change or delete any such data.
3: User is responsible for any and all actions committed through Users account, and may not use provoking language, provoking names or bother other players through means of messages or forums or other forms of communication. Any kind of spam and repeated messaging is a violation of this agreement. What is considered foul or provoking is at the sole discretion of FS, FS staff, or the volunteers selected to handle such work. In certain parts of ManagerLeague or other affilliated websites under the ML-website, User may upload pictures or other content. If any content is uploaded that FS deems unsuitable for any other user, the responsible account will be closed and deleted immidiately.
4: User may not create or access more than 1 account, whatever the reason. Should the User obtain account-information about any other account, User must report this to FS as soon as possible, through a support-ticket. Any account is regarded strictly personal and may not be sold or given to any other person.
5: If two or more Users access ManagerLeague from the same computer / IP-Address, they are never allowed to interact with eachother in terms of transfers or credit-donations. This means you may not trade players with colleagues, family-members, classmates etc. If you for some reason think you should be allowed to donate credits to a Users who falls into this category, you need to ask, and receive permission in a support-ticket.
6: FS will do what they can to ensure a stable and entertaining service, but offers no gurantee in regards to downtime, technical problems etc.
7: User gives FS the right to send important emails about the ML service to the User. Such emails can be regarding system changes, scheduled downtime, technical problems and important events, related directly to the ML website, services and affiliates.
8: Manager acknowledges that any funds are non-refundable, in example, but not limited to, any purchased and unused credits.
9: Any legal complaints will be settled in the court Byretten in Oslo, Norway.
10: By completeing this registration you accept this agreement, and understand that FS will close and delete any account which looks guilty of violating this agreement. This will be done without communication with the User.
11: Any account not used for a periode of 2 months, can be deleted without warning. FS strives to ensure a live vibrant community and will purge inactive members on a regular basis.
12: If your team is removed from the game for inactivity or violation of these rules, all unspent credits will be removed instantly.
13: Attempts of manipulating the transfer-market is strictly forbidden. Examples of such manipulation are
Selling players to other than the highest bidder due to some agreement
Placing artificially high bids to drive up the price or move money between teams
Accepting artificially high bids to move money between teams
Buying players for real money / goods / services
Please note that these are just examples, and that we will react to all transfers designated to give unfair advantage one way or the other, or including amounts that are outside the normal range. Violations of these rules will lead to account-closure.

14: For any element you may name or describe in the game (including but not limited to Players, Teams, Managers and Profiles, the name must comply to the guidelines below:
- The name must not advertise for any product, website, service or organisation - The name must not be offensive in any way - The name of a player shall not be changed to represent transfer-status (i.e. 'For Sale'), agreed deals (i.e. 'Sold to XXX') or any kind of status (i.e. '5-star player') - The name should be pronouncable and not just a set of symbols. Names like '#$!!-----_______' , '_______________', '---|||-----||||-----|||' are not allowed.

15: Teams must play in their natural leagues (the league matching the location the team is played from).
If there is a natural league for you: Teams found in other leagues can be moved without warning.
If no league exists matching your location, you should play in the International league, but you will not be moved should you play somewhere else.
The exception of this rule is the International League. We will allow teams to play here. We will NOT move teams from correct leagues into the International league. If your team is forcibly moved due to point A, we will not move you to International but to your natural league.
16: In the spirit of Fair Play, it is considered against the rules to lose games intentionally (Match Fixing).
This service is meant for pure entertainment, and entertainment only. FS hopes all Users will contribute to making ManagerLeague a fun, friendly and welcoming place to be.
Enjoy ManagerLeague, the best online football manager game there is!
ManagerLeague Privacy Policy

April 23rd, 2018
ManagerLeague is an online football manager game.
We do not sell or share your data and we have a track-record going back to 1999 to prove it.

We take your privacy very seriously. We will never disclose your information to others.

Cookies: We use cookies only to verify your session to make sure you see YOUR data, and noone elses. In addition we use it for storing some ingame preferences. That's it.

Information Storage: We store your email-address and your current and recent ip-addresses securly on our servers in Oslo, Norway, behind a firewall and our internal security system. Your email-address is used for sending out passwords and information about the game. Your ip-addresses are used to keep the game fair and to help us detect cheating.

Deletion: If you wish to be completely deleted from our system, you must file a support-ticket from inside the game and ask to be deleted. You will not be able to play the game at all from that point on.

Information: If you wish to see exactly what is stored about you, you must file a support-ticket from inside the game and ask for it. As we have only your email and ip, the repsonse will contain exactly that.

Third Party: We show no ads, and we only use google analytics on our frontpage for measuring our own advertising efforts.

Enjoy ManagerLeague, the best online football manager game there is!
Football Managers
12.695
Managers Online
410
CL Champion
Werder Bremen Walle
Jacks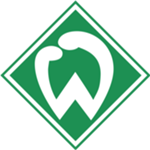 Top Team
The Liverpoolguys
liverpoolebest